Jaime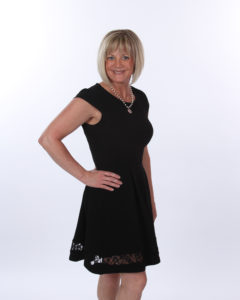 Meet Ms. Jaime Henderson
Dance & gymnastics have been a huge part of Jaime's life for over 35 years! She began dancing at the age of 2, and she's been teaching & coaching for more than 20 years. Growing up as a gymnast, Jaime spent her summers training at Bela Karolyi's (former USA Women's Olympic coach) gymnastics camp in Houston, TX. Over the years, she has attended numerous dance conventions & competitions with Dance Caravan, Dance Olympus, Dance Theater USA, and Tremaine.
Jaime graduated Cumme Laude from Murray State University, where she earned a BS Degree in Education & a Kentucky Teaching Certificate in Health & Physical Education. She taught at Christian County High School for 10 years & at Millbrooke Elementary for 1 year. While at CCHS, Jaime was the Head Coach of the Colonelette Dance Team, leading them to a National Championship title and numerous other regional & state titles.
Jaime joined the BBDA staff in 2011.